Upcoming Speaking Engagements:
Need a fun presenter that will keep your audience engaged, explain the hyper-complex in fun and simple ways and give your team immediate new skills and knowledge in analytics? Our in-house Analytics Consultant (and master of the cringe-worthy dad-jokes) Dan Anderson comes highly recommended for your private company training session, conference or networking event.
Contact us @ info@adaptalytics.com to talk through your unique presenter needs.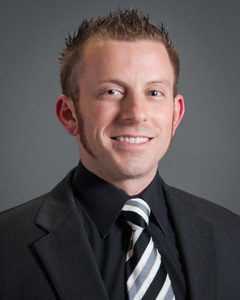 Past Speaking Engagements:


Conference: HR Alliance Monthly Program
Date: September, 2018
Topic: Applying Analytics to optimize Workforce Intelligence
Overview: Analytics consultant Dan Anderson outlines the lifecycle of Workforce Intelligence (Workforce Planning/Resource Management) and then takes a deep-dive into each step of the process to show hands-on analytical data techniques on how your company can leverage HR data to maximize internal mobility, optimize your talent acquisition resources, reduce turnover and ultimately make your firm more efficient in managing its key assets – people!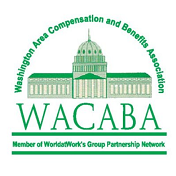 Conference: Washington Area Compensation And Benefits Association
Date: June, 2018
Topic: Applying the science of Analytics to the art of Compensation & Incentive Plans
Overview: Analytics consultant Dan Anderson lays out the fundamentals of data analytics and then takes a deep dive into the world of Compensation and Incentive Plans, offering a wide variety of new and unique approaches to using data and analytics to maximize the ROI of the compensation budget, find and analyze internal inequities, and use predictors and trends to get more timely benchmark data. Additional value offered is a timely presentation on some upcoming challenges in the workforce's changing demographic and what we can do about it now.


Conference: NoVa SHRM Data Analytics & HR Technology Special Interest Group
Date: June, 2017
Topic: Demystifying Data Analytics for HR Professionals
Overview: Analytics consultant Dan Anderson takes the geek hat off (briefly) and uses common business language to explain the fundamentals of data analytics, as well as common metrics and how they are used to solve business problems. Intended for the non-geek types with an interest in analytics.



Conference: TalentBlend
Date: April, 2016
Topic: How to prove to Execs that your talent Acquisition Program is Successful (using data & metrics)
Overview: Analytics consultant Dan Anderson explains the entire process of how to effectively measure the success of a project using analytics. Beginning with stakeholder selection and buy-in, to defining goals, to metric selection and refinement, to proper data granularity, unbiased analysis, reporting and visualization techniques, validation, feedback loops, and managing expectations.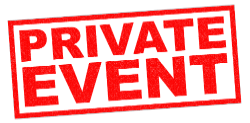 Conference: Private Speaking Engagement
Date: Oct, 2015
Topic: Understanding typical human perception biases and applying them to data visualizations and user interfaces
Overview: Analytics consultant Dan Anderson gives insight into his 15+ years of creating analytics and how to deal with human's inadvertent and accidental biases. Red doesn't always mean bad, green doesn't always mean good, and lines that go up aren't always a good thing…but maybe we should set some design rules to leverage these biases?


Conference: TalentBlend
Date: April, 2015
Topic: Mastering data to tell your story without having a statistics degree
Overview: Analytics consultant Dan Anderson breaks down the mystery of data and algorithms and details best practices in data storytelling.